"How exactly do I create compelling PM content to strengthen my personal brand?"
I've been asked this question (and questions like this one) hundreds of times over the years, and I've decided to spill all of my secrets to product management content creation.
Whether you want to be a public speaker, a podcaster, a book author, an influencer... the foundation of these brand-building exercises is compelling content, and I'll show you what works and what doesn't.
In this monthly video series, I go behind-the-scenes to show you exactly how I craft content, and I break down the approach I've used to get 3+ million pairs of eyeballs to consume my content.
As a product manager, you know that public speaking is critical to the success of your career...
You know that you have to get out there and build your brand...
You're burning with the desire to share your perspectives with the world...
You know you've got something valuable to say and you're willing to put in the time to share that knowledge with others...
You want people to hear your name and immediately say "Oh yeah, I know them, I love their content!"...
But you've tried making content a couple of times and it hasn't worked the way you wanted it to.
Content creation isn't as easy as it seems, especially in the realm of product management.
Doesn't matter whether it's a video, an essay, or a talk; content creation is full of pitfalls that most people won't find out about until they slam into those obstacles face-first.
Obstacles like...
Publishing content that you've invested hours into, but the only reaction you get is silence.
Trying to make time for content creation, but life is busy and you keep having to delay.
Waiting for inspiration to come, but it never seems to strike at the right time.
Sitting for hours at your desk coming up with ideas, but nothing really seems to resonate.
Well, this doesn't have to be you.
Hi there, I'm Clement Kao and I'm the creator of this "Behind-the-Scenes" series.
I used to struggle with content specifically targeted for product managers. Back in 2016, I pumped out article after article for months on end, but all I got was deafening silence.
Through trial and error, I eventually figured out the key principles behind winning content, and from there I started consistently making hit after hit.
Today, I have 33,000+ followers on LinkedIn, and I've been invited to speak for dozens of product management events, conferences, and podcasts.
I don't think it's fair to keep this knowledge for myself.
So, that's why I've decided to invest my time in walking you through exactly what's going through my mind, in real time, as I create some of the best product management content on the internet.
In each stream, I share my secrets, best practices, and processes for creating compelling, evergreen content that product managers and product leaders love to bookmark and consume, time and time again.
On top of that, I've added a seven-day free trial to this offering!
If you don't find it valuable, cancel your trial within those 7 days and you won't pay a single penny.
👨‍🏫 The Product Teacher Difference
I designed each behind-the-scenes stream to accommodate people of all skill levels.
You don't need to have any prior product management background or any content creation background to find these streams useful.
On the flip side, even if you're a seasoned product management professional or an experienced content creator, you'll still find actionable insight and structured frameworks to bring with you as you craft content.
And, these streams are self-paced. We know that life goes on, and we want to empower you to succeed on your own terms. You can tune in any time of the day and any day of the week. Plus, you can replay, slow down, or fast-forward any section. We give you full control!
I've personally created 200+ pieces of content on product management.
Every day, I get DMs from fans who love my content and regularly share my work with their colleagues, bosses, direct reports, friends, and loved ones.
If you want - my knowledge on PM content creation could be yours today.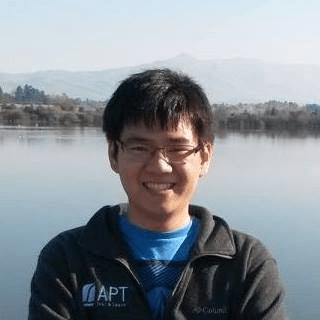 👋 Meet Your Instructor
Clement Kao has shipped 10 multi-million dollar products in the last 5 years, and was promoted from Associate Product Manager to Group Product Manager within 1.5 years.
On top of that, he's written multiple books and best-practice guides about product management, totaling 200+ publications over the last 4 years.
Clement is passionate about teaching people how to excel as product managers. He's committed to eliminating barriers to success and empowering people to discover their true potential. That's why Clement founded Product Teacher, with the vision of unlocking positive impact for all.
Clement fundamentally believes that product management is one of the best ways to make the world a better place.
That's why he's eager to serve product managers all around the world: better product managers create better products, and better products create a better world.
🎥 Behind-the-Scenes Streams
I've made one of the months totally free for you to audit, it's called "Iterating Towards PM Fit".
Just click on the arrow below to expand!
🙌 Professionals Served
We've helped professionals coming from hundreds of companies to advance their careers in product management - ranging from big brand names in tech to fast-growing startups.
These companies include: Google, Facebook, Amazon, Apple, Microsoft, LinkedIn, Netflix, Twitter, Airbnb, Tesla, PayPal, Box, Zoom, YouTube, Adobe, Uber, Lyft, Salesforce, Slack, Reddit, Okta, eBay, Hulu, Spotify
🎯 Kickstart Your Career Today
Investing in yourself is one of the highest-leverage things you can do. Committing to these monthly streams could help you save hundreds of hours of effort.
You'll grow a loyal audience, impress hiring managers, and strengthen engagement by leveraging the knowledge within these PM content creation streams.